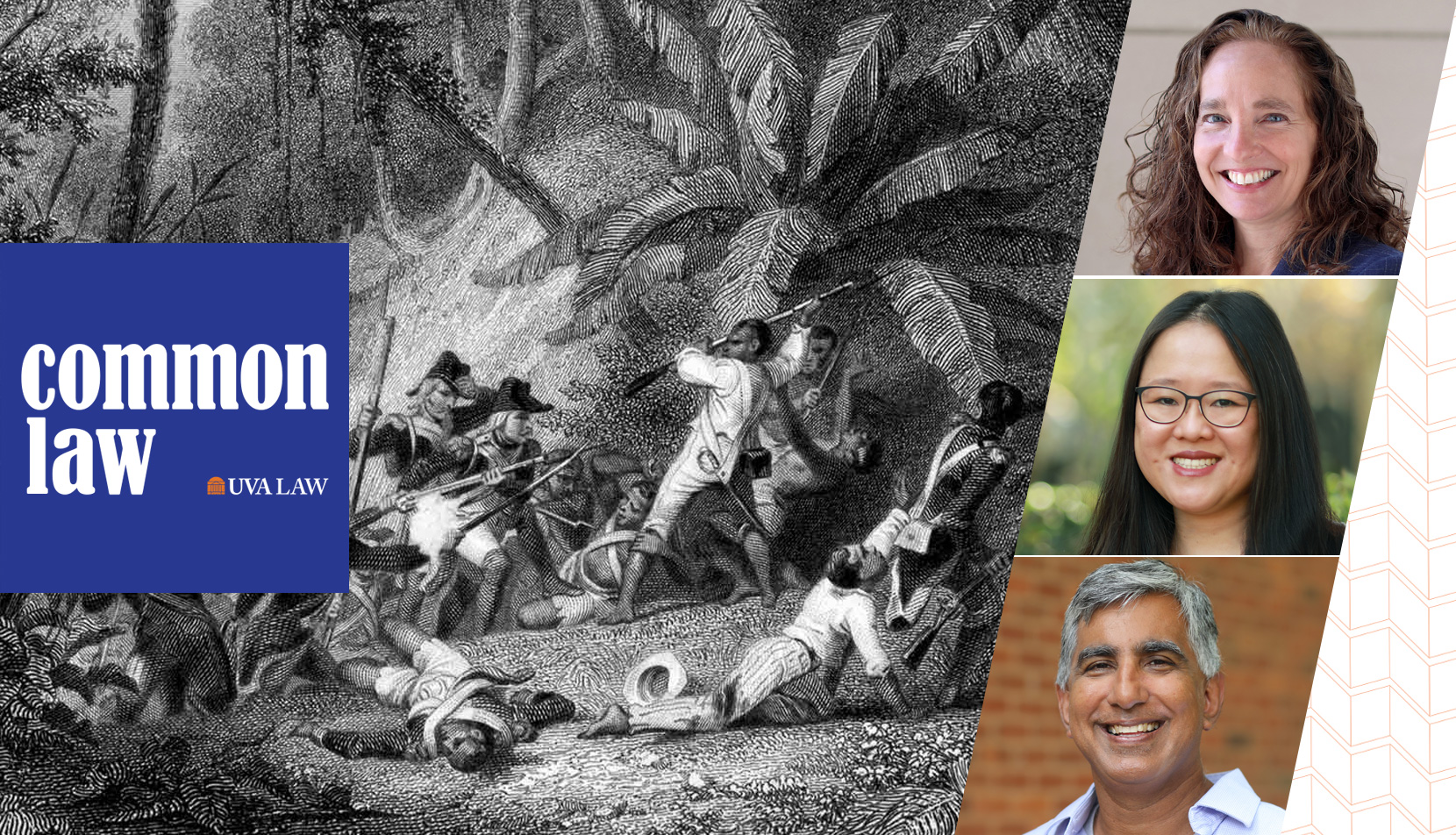 "Common Law": a bloody revolution and an odious debt
Haiti's 'odious debt' to France following the island country's revolution was a huge financial blow that still reverberates today, says Professor Mitu Gulati during the season finale of 'Common Law a podcast from the University of Virginia Law School.
In 1825, more than 20 years after enslaved Haitians revolted and won their freedom from French colonizers, France pressured Haiti to pay 150 million francs for sovereign recognition. With French naval gunboats moored on Haiti's shores to add pressure, the island's residents quickly agreed to pay an amount that could be worth tens of billions of today's dollars. It took 122 years to settle the debt and the financial burden crippled the country's development, Gulati said on the show.
Gulati, one of the world's leading experts on sovereign debt, told podcast hosts Risa Goluboff and Cathy Hwang that the incident should be part of the larger body of legal scholarship on odious debt, which applies usually to corrupt leaders who plunge their own nation into financial quagmires. Gulati's article on the subject, "Haiti's odious debt of independence", written with Kim Oosterlinck, Ugo Panizza and Mark C. Weidemaier, helped inform a recent New York Times reporting series.
Gulati is the Perre Bowen Professor of Law and John V. Ray Research Professor at the School of Law. He runs his own podcast, "Clauses and controversieswith Weidemaier, focusing on finance and international contracts.
On the show, Gulati, Goluboff and Hwang discuss other examples of odious debt and whether Haiti has recourse to recover the funds.
The show's fourth season, titled "Co-Counsel", features a rotating cast of co-hosts: Hwang, Danielle Citron, John Harrison, and Gregory Mitchell. Each joined Goluboff to discuss cutting-edge research on legal topics of their choosing.
"Common Law" is available at Apple podcast, embroiderer, Youtube, Spotify and other popular podcast sources. The show is produced by Emily Richardson-Lorente.
Previous seasons have focused on "The Future of Law", "When Law Changed the World", and "Law and Fairness".
You can watch the show on the website CommonLawPodcast.com or Twitter at @CommonLawUVA.