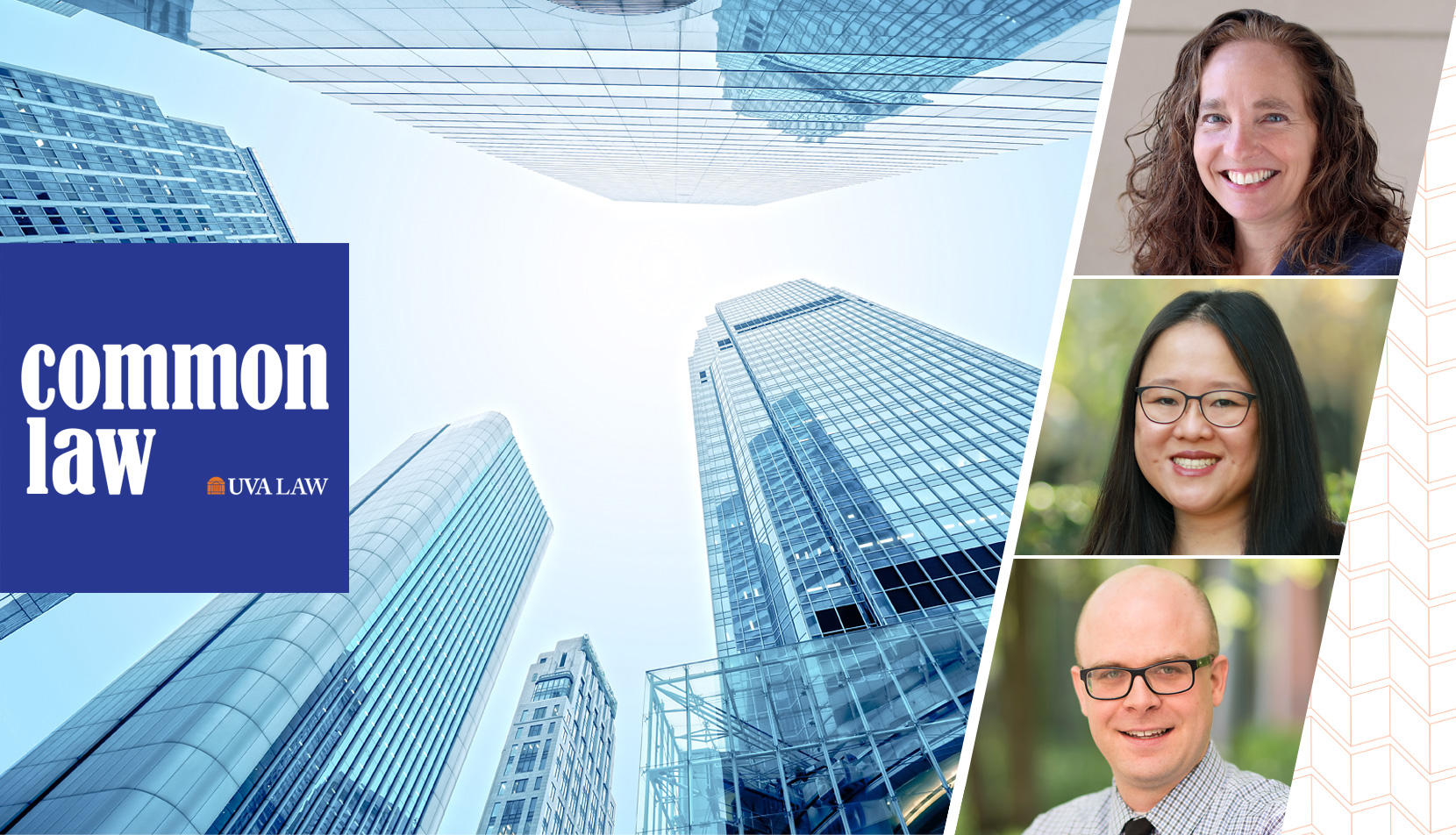 Common Law examines how socially responsible ESG funds are shaking up Wall Street
A new kind of investment fund is changing the way Wall Street does business, says Professor Quinn Curtis on "Common Law," a podcast from the University of Virginia School of Law.
ESG funds – investment options driven by environmental, social and corporate governance values ​​– are increasingly popular for influencing business decisions while raising questions about how they should be regulated. Curtis joins hosts Professor Cathy Hwang and Dean Risa Goluboff on the show to discuss their respect for their etiquette and how interest in ESG has already disrupted corporate governance and investing millennials.
The episode relies on the Curtis papers"Do ESG mutual funds keep their promises?published in the Michigan Law Review and written with Jill E. Fisch and Adriana Robertson, andShareholder Value(s): Index Fund ESG Activism and New Millennial Generation Corporate Governance", written with UVA law professor Michal Barzuza and David Webber and published in the Southern California Law Review.
Curtis teaches courses in corporate law, securities and venture capital, and his research focuses on empirical law and finance. He has written extensively on mutual fund and retirement account regulation, including empirical work on 401(k) plans, mutual fund governance, and fee litigation. His other research interests include corporate governance and corporate litigation.
This season, titled "Co-Counsel", features a rotating set of co-hosts: Hwang, Danielle K. Citron, John C. Harrison, and Gregory Mitchell. Everyone joins Goluboff to discuss cutting-edge research on legal topics of their choosing.
The past seasons of "Common Law" have focused on "The Future of Law," "When Law Changed the World," and "Law and Fairness."
"Common Law" is available at Apple podcast, embroiderer, Youtube, Spotify and other popular places where you can listen to podcasts. The show is produced by Emily Richardson-Lorente.
You can watch the show on the website CommonLawPodcast.com or Twitter at @CommonLawUVA.