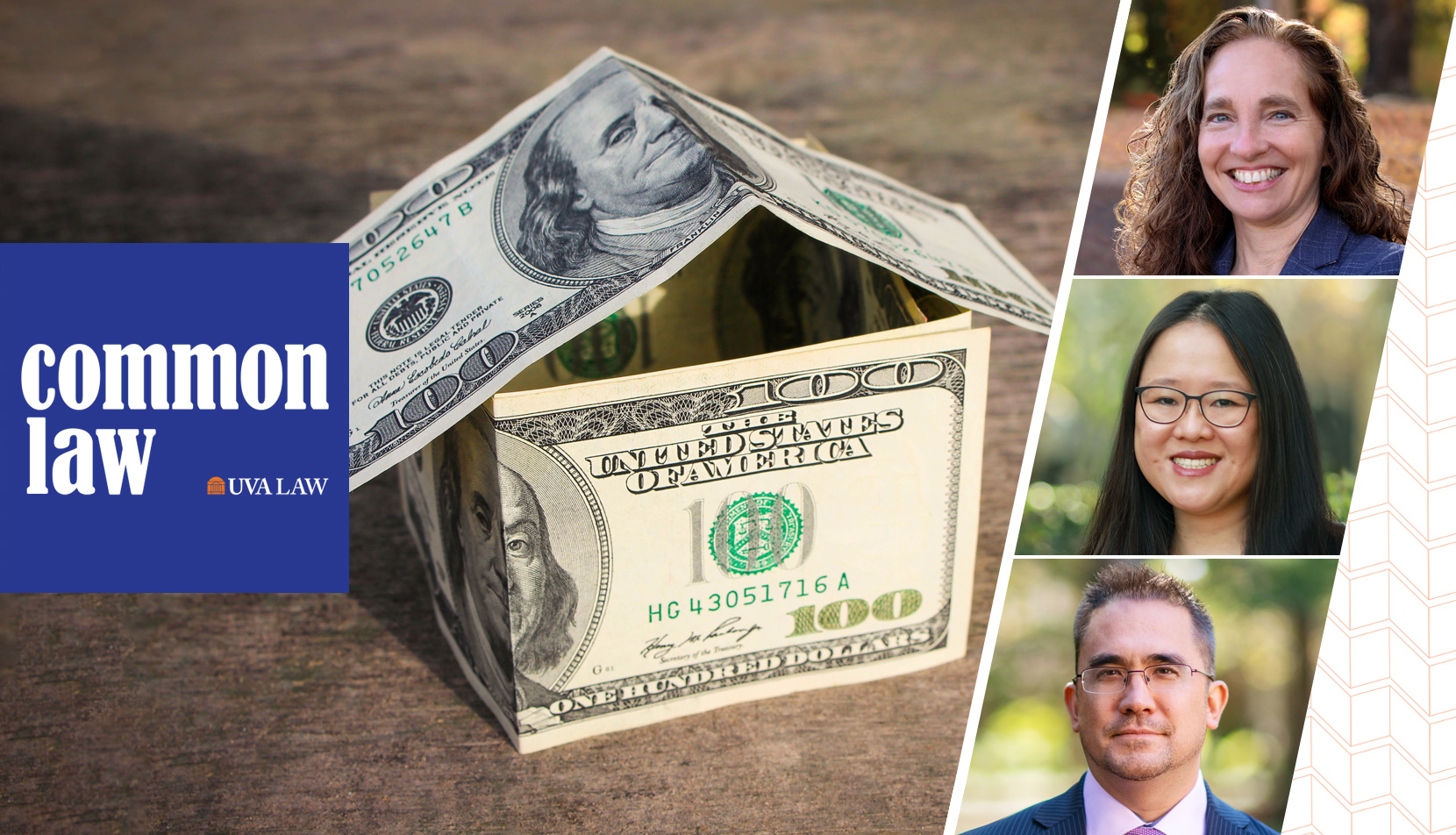 "Common Law": how property taxes can promote gentrification
Some property tax schemes designed to provide tax relief to rapidly gentrifying neighborhoods could disproportionately benefit white homebuyers, says Professor Andrew Hayashi in the latest episode of "Common Law," a faculty podcast of Law from the University of Virginia.
Hayashi, director of the school's Virginia Center for Tax Law and an expert in tax law and policy and behavioral law and economics, recently wrote an article on the topic, "Dynamic Property Taxes and Racial Gentrification," published in Notre Dame Law. Review.
Hayashi and hosts Risa Goluboff and Cathy Hwang discuss tax plans that lead to discriminatory results, including caps on tax increases and phased tax changes based on periodic real estate appraisals. They also talk about the history of taxes that deepen racial inequality, tax deferral schemes, and the recent campaign to tax wealth to address economic inequality.
This season, titled "Co-Counsel", features a rotating set of co-hosts: Hwang, Danielle K. Citron, John C. Harrison, and Gregory Mitchell. Everyone joins Goluboff to discuss cutting-edge research on legal topics of their choosing.
"Common Law" is available at Apple podcast, embroiderer, Youtube, Spotify and other popular places where you can listen to podcasts. The show is produced by Emily Richardson-Lorente.
Previous seasons have focused on "The Future of Law", "When Law Changed the World", and "Law and Fairness".
You can follow the show on the website CommonLawPodcast.com or Twitter at @CommonLawUVA.