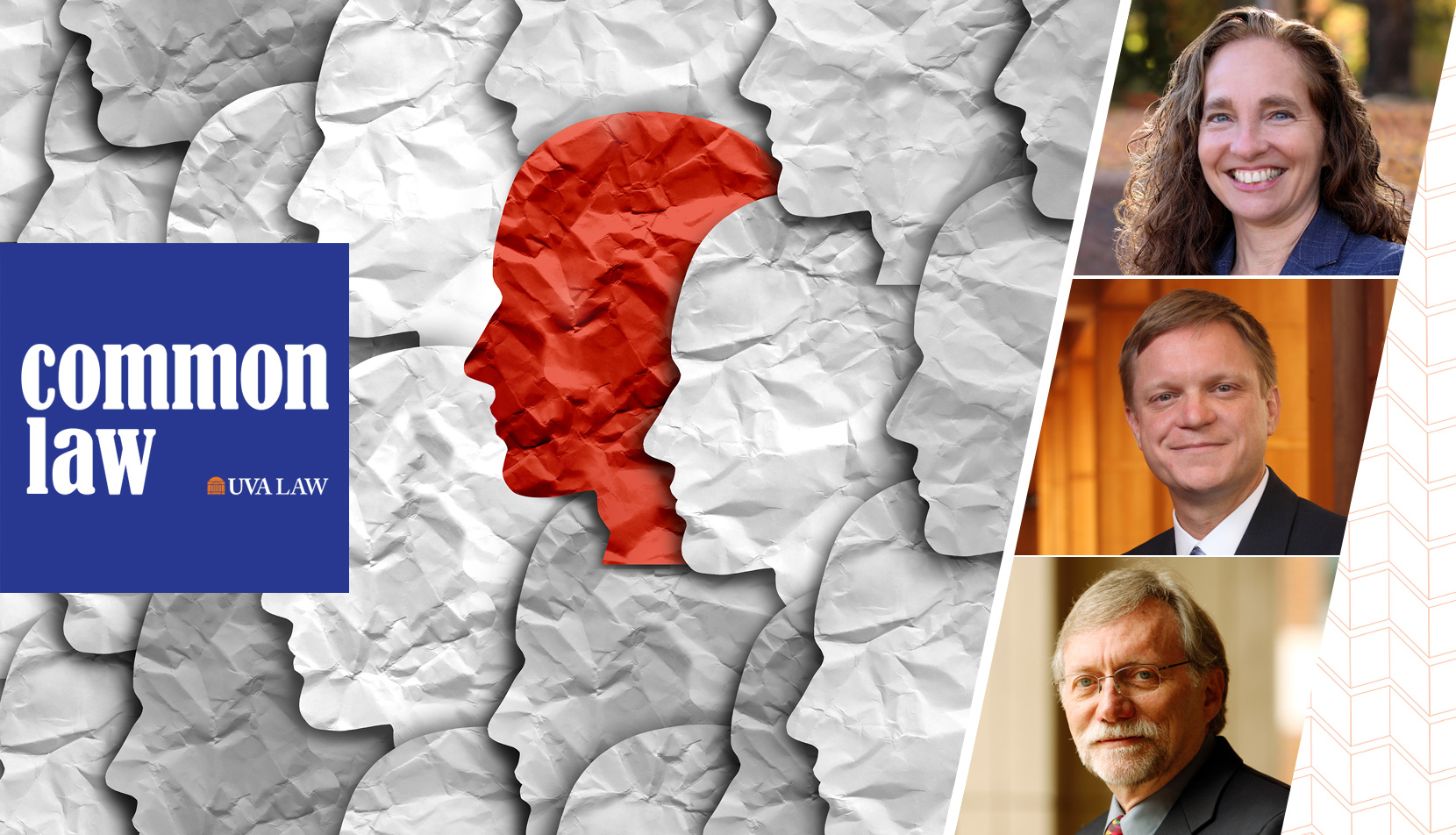 "Common Law": Predicting Violence | University of Virginia School of Law
In the landmark 1972 California Supreme Court case that ordered clinicians to notify the police of violent patients, the justices cited psychologist John Monahan, now a professor at the University of Virginia School of Law.
The case, Tarasoff v. Regents, spread across the country and shaped the trajectory of Monahan's career. He joins "Common Law," the UVA Law podcast, to discuss how violence risk assessment has become a tool used by courts and clinicians across the country, and his own work in the area of law and psychology.
In the episode, hosted by Dean Risa Goluboff and Professor Greg Mitchell, also a psychologist, Monahan talks about her signature projects in risk assessment and mental health for the John D. and Catherine T. MacArthur Foundation; his book "Social Science in Law", co-authored with Laurens Walker; and other key moments in his career.
Monahan, who is considered a leading thinker on the issue of violence risk assessment, is a Fellow of the National Academy of Medicine and the American Academy of Arts and Sciences. He was the founding chairman of the Division of Psychology and Law of the American Psychological Association and was a fellow of the John Simon Guggenheim Foundation and the Center for Advanced Study in the Behavioral Sciences.
common law · S4 E12: Predicting Violence
The show's fourth season, titled "Co-Counsel", features a rotating set of co-hosts: Mitchell, Danielle Citron, John Harrison, and Cathy Hwang. Everyone joins Goluboff to discuss cutting-edge research on legal topics of their choosing.
"Common Law" is available at Apple podcast, embroiderer, Youtube, Spotify and other popular podcast sources. The show is produced by Emily Richardson-Lorente.
Previous seasons have focused on "The Future of Law", "When Law Changed the World", and "Law and Fairness".
You can watch the show on the website CommonLawPodcast.com or Twitter at @CommonLawUVA.