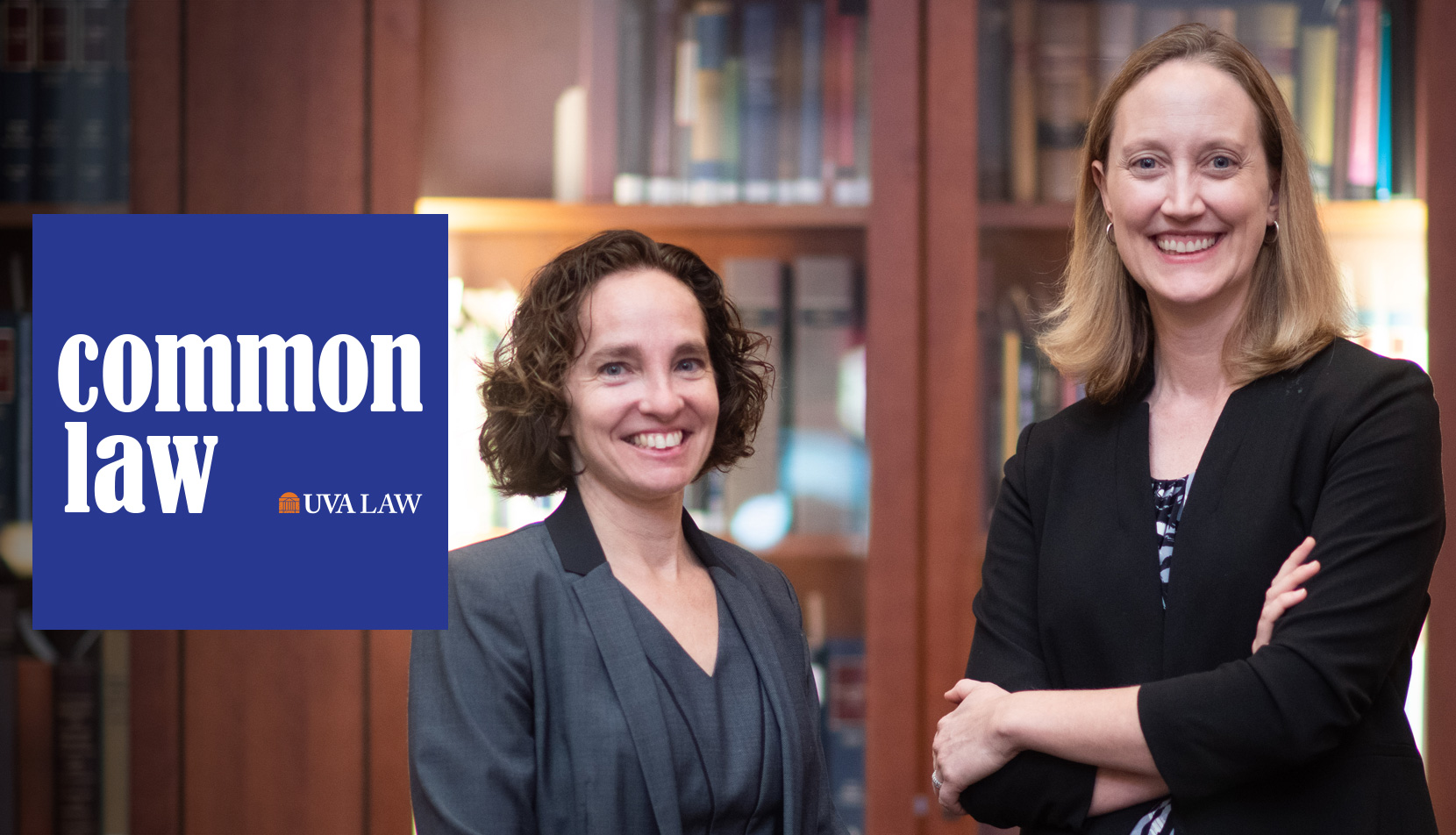 'Common Law' season 3 will focus on law and fairness
[ad_1]
"Common Law," a podcast sponsored by the University of Virginia Law School and hosted by Dean Risa Goluboff and Associate Dean Leslie Kendrick '06, will return for its third season on January 26 with a focus on "Law and equity ".
The new season marks a sort of departure from the first two, which focused in time on the future of law and how law and lawyers have made history, respectively.
"Fairness issues touch on everything from racial disparities and marriage to the police, the economy and beyond," Goluboff said. "We will examine how the law intersects with equity, how the law can help strengthen or break equity and the difference between equity and equality. "
The season will kick off with Harvard Law Professor Randall Kennedy, an expert in racial justice, who, in light of recent events, discusses visions of a racial "promised land" – a reference to Dr. Martin Luther's famous speech. King Jr ..
Other guests scheduled for this season include AVU President Jim Ryan '92 and Law School professors Naomi Cahn, Deborah Hellman and Rachel Harmon. The fully online podcast made it easier to reach a range of legal luminaries outside of school, including New York University law professor and "Strict Scrutiny" podcast co-host Melissa Murray, Professor of Columbia Law School Michael Graetz '69 and Boston University Law School Dean Angela Onwuachi-Willig. In a premiere for the show, an AVU law student will be interviewed; Jolena Zabel '21 joins forces with AVU law professor Camilo Sánchez to discuss gender issues in football.
"We are delighted that a list of successful guests can join us to discuss these important issues," said Kendrick. "This season will show how fairness affects all of our lives in unexpected ways."
The episodes will be released every two weeks in the spring.
"Common Law" is available on Apple Podcasts, Stitcher, YouTube, Spotify, and other popular places where you can listen to podcasts, including Amazon Alexa devices. The show is produced by Emily Richardson-Lorente.
You can follow the show on CommonLawPodcast.com or Twitter at @CommonLawUVA.

[ad_2]