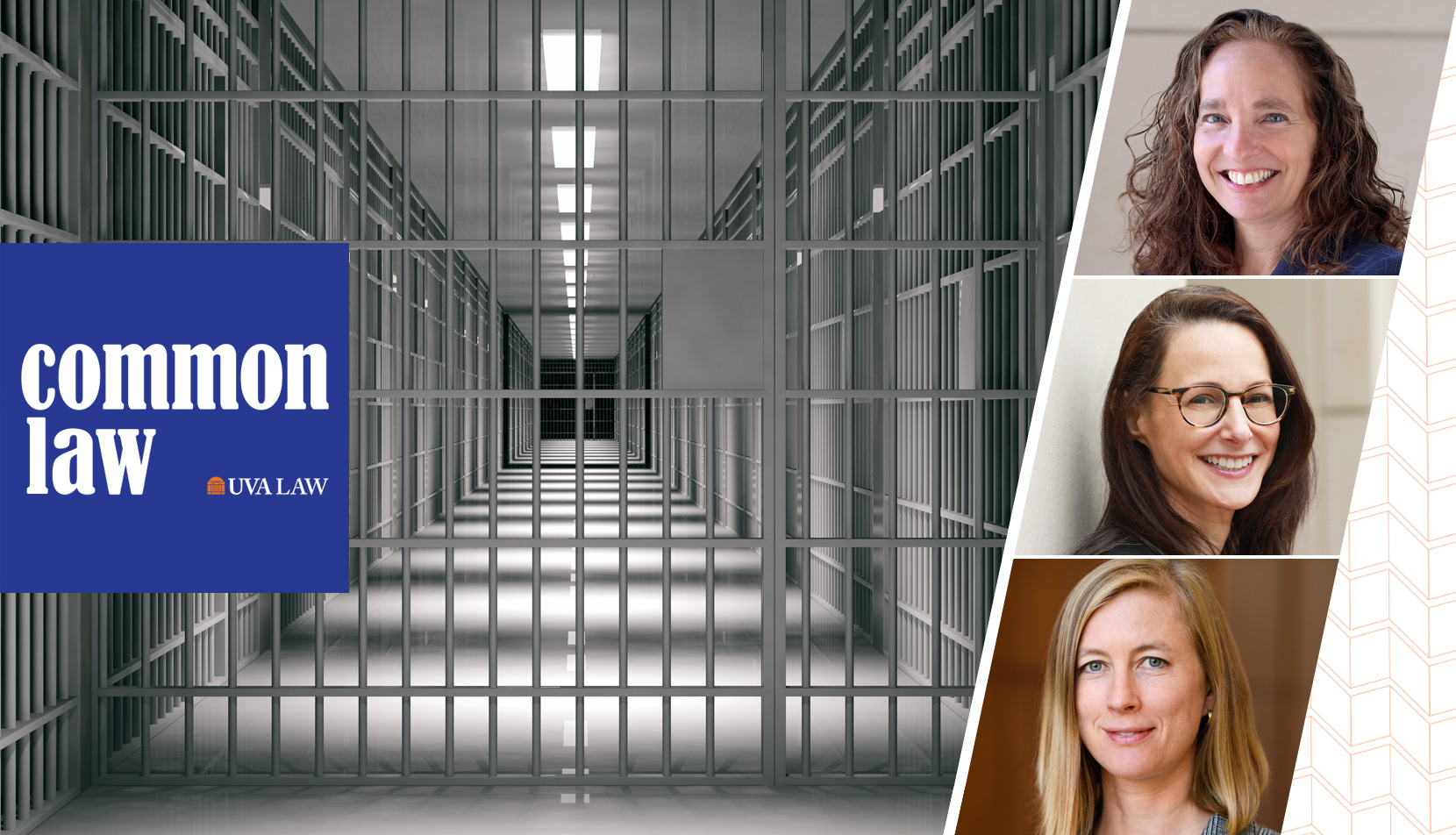 "Common Law": the high cost of pre-trial detention
Would you rather spend a day in jail or be the victim of a burglary? This question launched a research project for Professor Megan Stevenson revealing the true costs of pretrial detention, which she discusses in the latest "Common Law," a podcast from the University of Virginia School of Law.
In "Pretrial detention and the value of freedom", an article co-authored with Sandra G. Mayson, professor of law at the University of Pennsylvania, Stevenson considers how dangerous a person must be to justify his detention in prison before his trial.
The authors have created a new survey that asks participants to consider whether they would rather spend time in jail or be victims of various crimes. The findings showed how loath people are to be imprisoned and provide a stark contrast to the US criminal justice system, which locks up around half a million Americans in pretrial detention every day.
Stevenson is an economist and criminal justice scholar who conducts empirical research on various areas of reform, including bail, algorithmic risk assessment, misdemeanors, and juvenile justice.
Stevenson and hosts Risa Goluboff and Danielle K. Citron also discuss how the United States began to hold defendants in anticipation of future crimes, the history of bail, and the use of bailout tools. risk assessment when determining the bond.
This season, titled "Co-Counsel", features a rotating set of co-hosts: Citron, John C. Harrison, Cathy Hwang, and Gregory Mitchell. Everyone joins Goluboff to discuss cutting-edge research on legal topics of their choosing.
"Common Law" is available at Apple podcast, embroiderer, Youtube, Spotify and other popular places where you can listen to podcasts. The show is produced by Emily Richardson-Lorente.
Previous seasons have focused on "The Future of Law", "When Law Changed the World", and "Law and Fairness".
You can watch the show on the website CommonLawPodcast.com or Twitter at @CommonLawUVA.