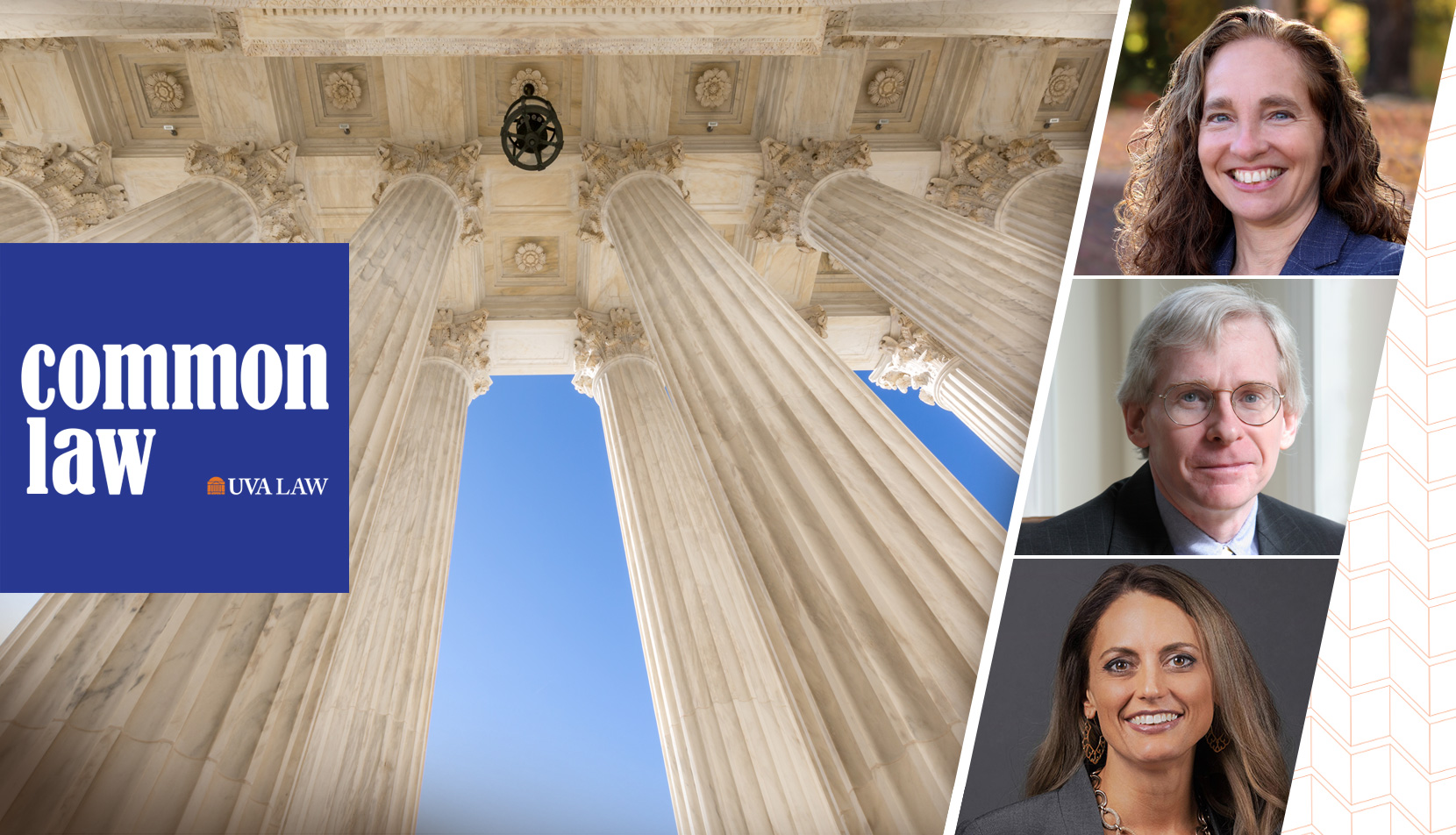 Common Law: The President's Power to Hire and Fire
The president's power to appoint — or remove — executive branch officials has recently been a focus of concern for the U.S. Supreme Court because agencies are gaining more power, says researcher Jennifer Mascott on "Common Law a podcast from the University of Virginia Law School. .
Mascott, a professor at George Mason University's Antonin Scalia School of Law and director of its C. Boyden Gray Center for the Study of the Administrative State, joins hosts Risa Goluboff and John Harrison for the ninth episode of the season. . An expert in administrative and constitutional law and the separation of powers, Mascott served as Assistant Deputy Attorney General in the Office of Legal Counsel for the United States Department of Justice and Assistant Deputy Attorney General.
Mascott and hosts cover the history of Supreme Court cases involving the president's power to appoint or remove officers, including more recently United States v Arthrex Inc., Collins vs Yellen and Seila Law LLC v. Consumer Financial Protection Bureau.
This season, called "Co-Counsel", features a rotating set of co-hosts: Harrison, Danielle Citron, Cathy Hwang and Greg Mitchell. Everyone joins Goluboff to discuss cutting-edge research on legal topics of their choosing.
"Common Law" is available at Apple podcast, embroiderer, Youtube, Spotify and other popular podcast sources. The show is produced by Emily Richardson-Lorente.
Previous seasons have focused on "The Future of Law", "When Law Changed the World", and "Law and Fairness".
You can watch the show on the website CommonLawPodcast.com or Twitter at @CommonLawUVA.