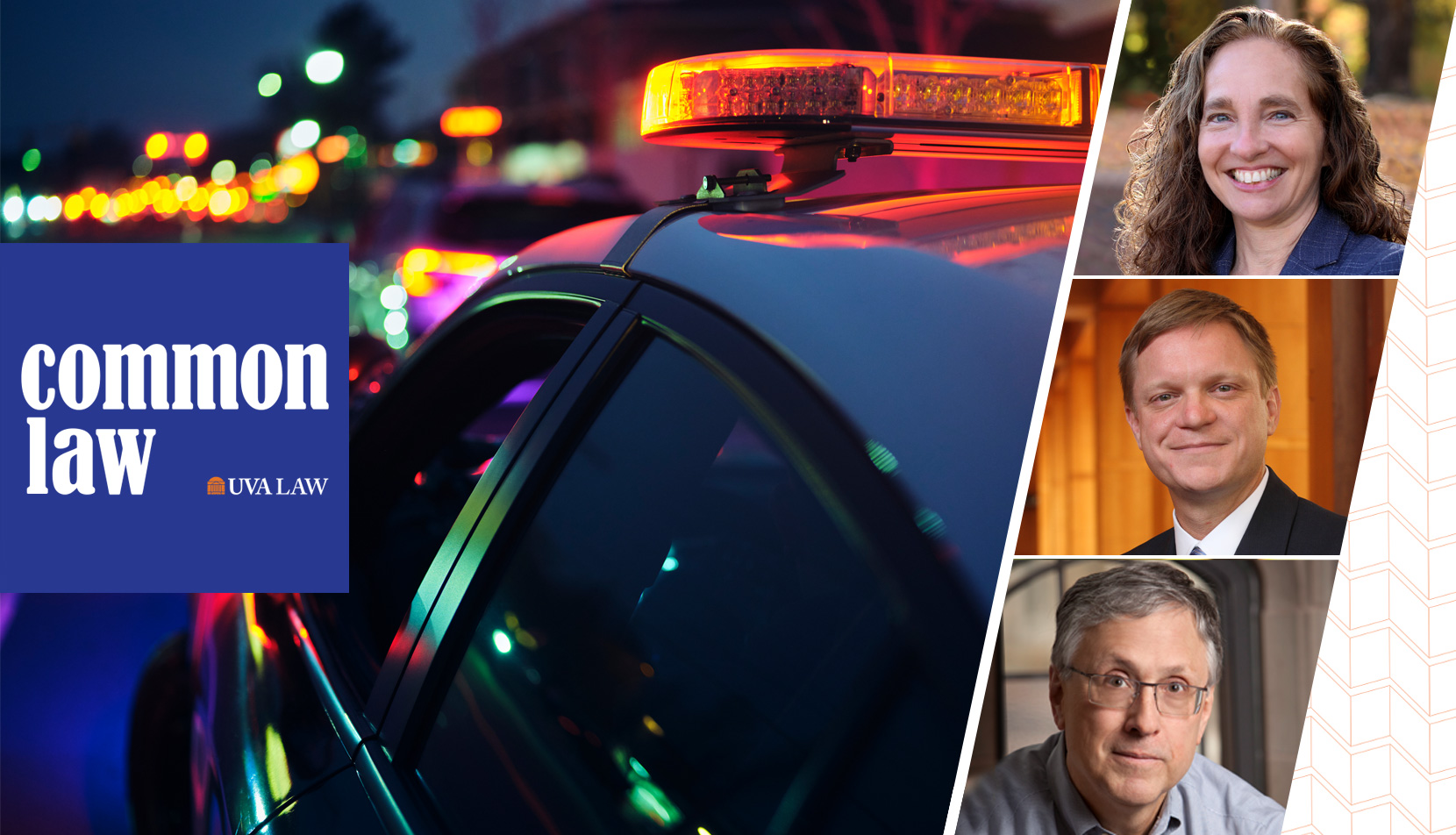 Common Law: Why Fair Process Matters in Policing
Whether people accept laws and legal authority as legitimate depends on fairness of process in the justice system and police, says Yale Law School professor Tom R. Tyler in the latest "Common Law." , a podcast from the University of Virginia Law School.
Tyler, a law professor and Macklin Fleming professor of psychology, is founding director of The Justice Collaboratory at Yale, a social science research center aimed at working toward a "theory-based, evidence-based system of justice." An expert in procedural justice, Tyler is the author of the books "Why People Cooperate", "Legitimacy and Criminal Justice" and "Why People Obey the Law", among others. In the episode, he discusses some of his recent work, including a study showing that procedural justice training reduced police use of force against officers in Chicago.
In the episode, hosted by Dean Risa Goluboff and Gregory Mitchell, researchers examine how procedural justice theory has developed since the publication of the seminal book "Procedural Justice: A Psychological Analysis" by John Thibaut and Professor Emeritus of right UVA W. Laurens Walker. in 1975. They also explore community policing, how processes within the police department affect officer behavior, the importance of de-escalation strategies, and expanding the pool of candidates for policing roles.
Tyler, like Mitchell, has a Ph.D. in psychology and served on Mitchell's thesis committee at the University of California, Berkeley.
This season, titled "Co-Counsel", features a rotating set of co-hosts: Mitchell, Danielle K. Citron, John C. Harrison, and Cathy Hwang. Everyone joins Goluboff to discuss cutting-edge research on legal topics of their choice.
"Common Law" is available at Apple podcast, embroiderer, Youtube, Spotify and other popular places where you can listen to podcasts. The show is produced by Emily Richardson-Lorente.
Previous seasons have focused on "The Future of Law", "When Law Changed the World", and "Law and Fairness".
You can follow the show on the website CommonLawPodcast.com or Twitter at @CommonLawUVA.