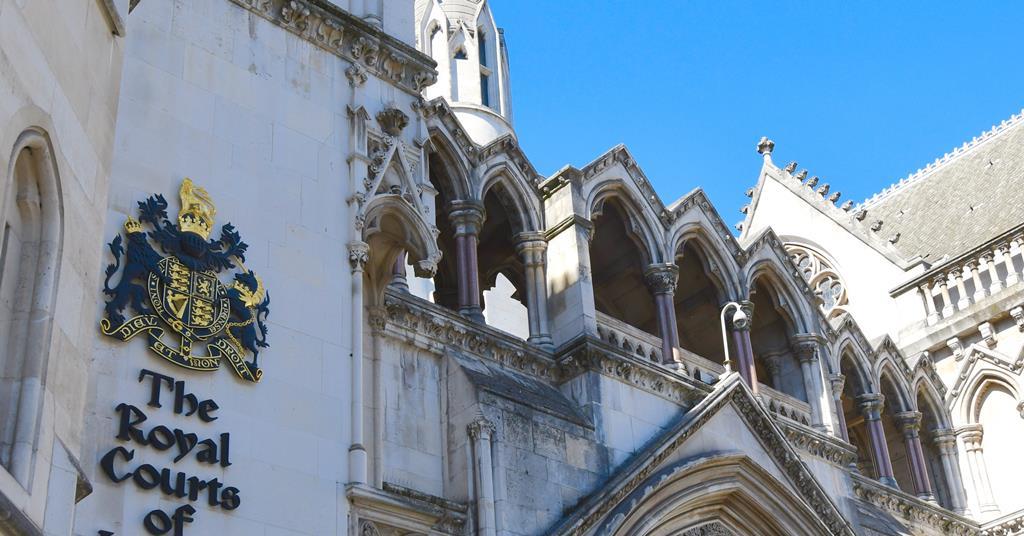 Court of Appeal refuses to "develop" the common law of Champerty | News
A London law firm has lost an appeal over the assignment of a now deceased client's claim to its solicitors, with the Court of Appeal upholding that "a solicitor acting for a client in legal proceedings cannot validly accept an assignment of the client's cause of prejudgment action".
The trading company Candey asked the court to "expand" the common law of champerty so that assignments to lawyers would be allowed where it would not increase "the benefit they would otherwise have received".
Muhammed Haque QC, for Candey, urged the Court of Appeal to 'make new law and remove medieval chains of champerty from legitimate solicitor-client agreements' during a audience Last week.
He argued that the introduction of liquidated damages agreements and contingency fee agreements through the Courts and Legal Services Act 1990, together with the growth of litigation funding, means that 'lawyers are now as much commercial parties in litigation as they are agents of research'.
The law should therefore "treat Candey as commensurate with a commercial party that has a genuine commercial interest in a claim," Haque told the court.
However, the cabinet appeal was unanimously fired last week, the Court of Appeal rejected the argument that it was "no longer contrary to public order" to prevent assignments of debts from a client to his lawyers.
Lord Justice Arnold said: "This court is bound by its earlier decision in Pittman vs. Prudential that an attorney acting on behalf of a client in a legal proceeding cannot validly take an assignment of the client's cause of action before judgment.
The judge also said the court is also "bound by previous decisions…that a champerreux agreement not sanctioned by the 1990 law remains contrary to public order and is therefore unenforceable". "Even if it were open to this court to deviate from previous authorities, I would not do so," he added.
Arnold argued that the 1990 law is "explicit" that liquidated damages agreements and contingency fee agreements that fail to meet all of the relevant terms are unenforceable.
"It is not an answer to the point that the assignment is neither a contingency fee agreement nor an agreement based on damages," the judge concluded. 'Which article 58(1) and article 58AA(2) [of the 1990 act] show that Parliament, knowing the common law rules well, decided to go so far as to relax them as provided for in Articles 58 and 58AA and no further.
This article is now closed for comments.