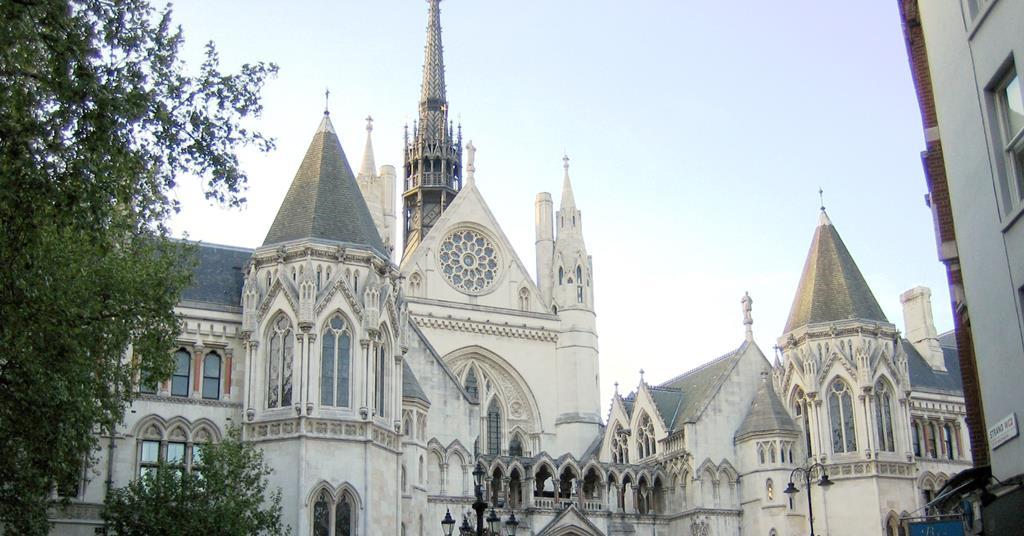 firm urges appeals court to 'expand' common law on champerty | New
A London law firm has urged the Court of Appeal to "remove medieval chains of champerty from legitimate solicitor-client agreements" and uphold the assignment of a now-deceased client's claim to his solicitors.
Candey asks the court to "develop" the common law so that assignments to lawyers are allowed where it would not increase "the benefit they would otherwise have received".
The commercial firm argues that the introduction of liquidated damages (DBA) agreements and the growth of litigation funding mean that "attorneys are now as much commercial parties in litigation as they are officers of the court so that "the law should treat Candey as proportionate to a commercial party that has a bona fide commercial interest in a claim".
His appeal stems from the assignment of a £1.3 million claim to Candey, who had originally signed a DBA with his client, later amended to a contingency fee agreement, and which was terminated by the assignment. Last year the High Court ruled that the assignment was "champertous and therefore void".
But Muhammed Haque QC, for Candey, today asked the court 'what is the difference' between an assignment to a non-lawyer – which is permitted – and one to lawyers.
"Lawyers should not be subject to any additional arbitrary rules exclusive to lawyers," Haque said in written submissions. "This court is being asked to pass a new law and remove the medieval chains of Champerty from legitimate attorney-client agreements."
He said the case "raises very real questions of fundamental practical importance to lawyers who have acted, or are acting, in the eventuality of a client with the prospect of bankruptcy looming."
In these circumstances, "a commensurate surrender to the existing contingency fee agreement is a reasonable, commercial solution that does not undermine the purity of justice," Haque said.
He also referred to several companies that have set up "funding arms" in recent years, including Rosenblatt, Piper DLA and Fishermanas well as lenders specializing in Manolete insolvency litigation.
Haque asked: "If commercial third parties such as Manolete are allowed to take an assignment of claim, what is the objection against a law firm (which limits the assignment to the scope of an existing conforming contingency agreement) not to take the same mission?'
He said the law 'should not interfere with what is a commercial transaction' but faced strong questioning from the bench, with Lord Justice Arnold suggesting it would mean 'the end of champerty law' .
Haque disagreed and, in his summary argument, said Candey's position was not that 'all such assignments are not champertized', giving the example of an assignment that ' offered a greater financial benefit to the transferee than a DBA".
Jonathan Cohen QC, for the defendant, said the High Court's decision was "completely fair" and called Candey's appeal "hopeless".
"It has been the law for at least 250 years that a litigant cannot assign a claim to an attorney who had conduct of that claim," he said in his summary argument. 'Candey agrees that's okay.
"However, it invites this court to find that the doctrine of public order which prevents the transfer of the client to the lawyer is no longer suited to its purpose and must be abandoned. This cause is hopeless.
The hearing continues.