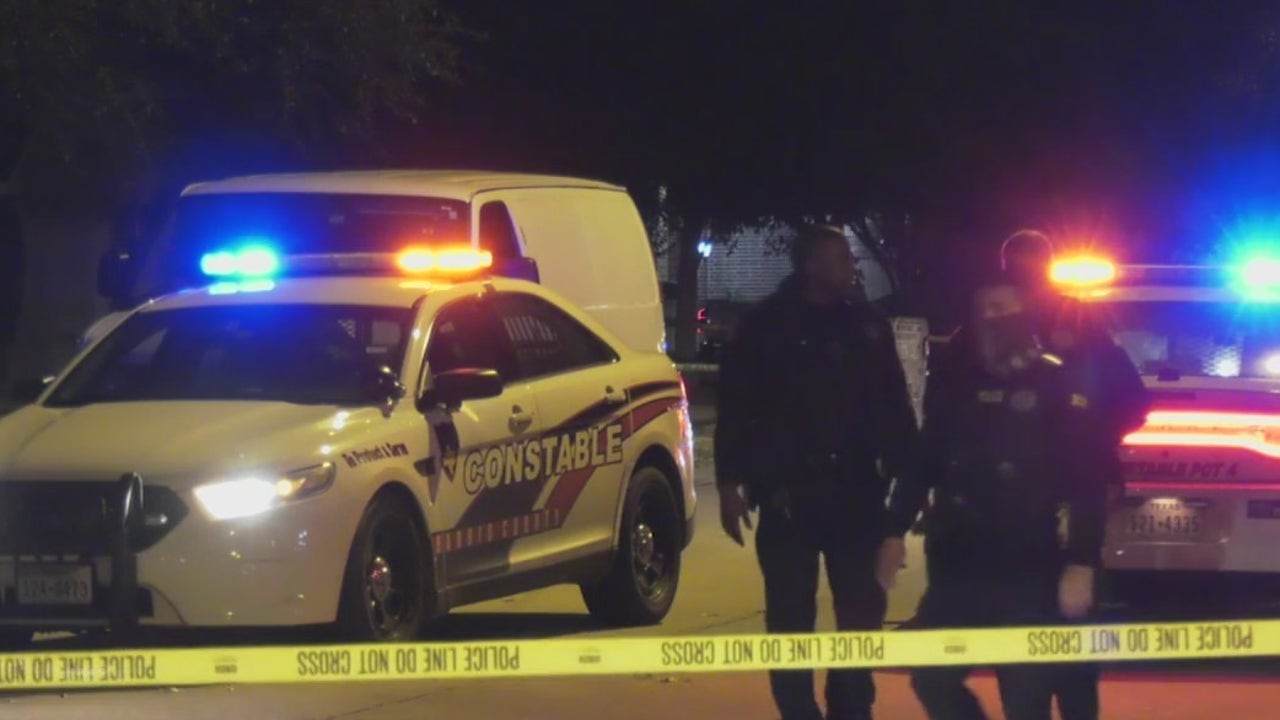 Man accused of shooting dead his common-law wife when he had 5 children at home
SPRING, Texas – A Spring mother was shot and killed Monday night while her five children were at home. The Harris County Sheriff's Office has now identified the wanted suspect.
Johnny Landry is charged with the murder of Shaterica Anderson, Sheriff Ed Gonzalez said Tuesday.
A warrant for the arrest of Landry, 48, has been issued.
MORE SPRING NEWS
Officials say the shooting happened in the 5900 block of Cypresswood Green Drive in the spring. The five children are unharmed.
Family members from both sides were gathered outside the house on Monday afternoon. The family said the couple had been together for eight years and were married common-law.
The family of the 28-year-old victim refused to appear on camera.
Instead, the accused shooter's sister, Sandra Landry, vehemently defends him.
"He didn't kill his wife," Landry said.
DOWNLOAD THE FOX 26 NEWS APP FOR THE LATEST ALERTS
Sandra said the couple had been together since 2013 and had had relationship issues in the past. However, she said her brother loved his wife and their five children more than anything.
"When he lost his mother, it was like the next thing for him was her. And that was it. And it was like his world had just opened up. I mean when you say to love someone, and a husband who loves his wife and children, and would go above and beyond for them and make sure – he made sure."
"I love you and I'm telling you right now bro, we're behind you. God got you and mom got you," Sandra said.
Previous passport photo of Johnny Landry, wanted for the death of his common-law wife.
Landry was last known driving a silver four-door Ford Flex, with the Texas tag: NNV-6613.
Anyone with information on the whereabouts of Johnny Landry is urged to call HCSO at 713-274-9100 or CrimeStoppers at 713-222-TIPS.
SIGN UP FOR THE FOX 26 NEWSLETTER
According to the Houston Area Women's Center, incidents of domestic violence have risen sharply over the past year and also tend to increase during the holiday season.
"During the holidays, what happens is that maybe they are closer, maybe the survivor can feel empowered and therefore at all times an aggressor or a perpetrator of violence. We have the feel that their power is overwhelmed or that the victim is no longer susceptible to their abuse tactics, so they will try to continue that control, and often that control leads to death.
"Statistically, we've seen an increase, I believe it was 80% in this last year, of domestic violence cases here in Harris County and Houston," said Isabel Martinez, director of prevention. violence at the HAWC.
MORE HARRIS COUNTY NEWS
The Houston Area Women's Center has a 24/7 helpline for anyone who thinks they or someone they know is experiencing domestic violence, please call (713) 528-2121.