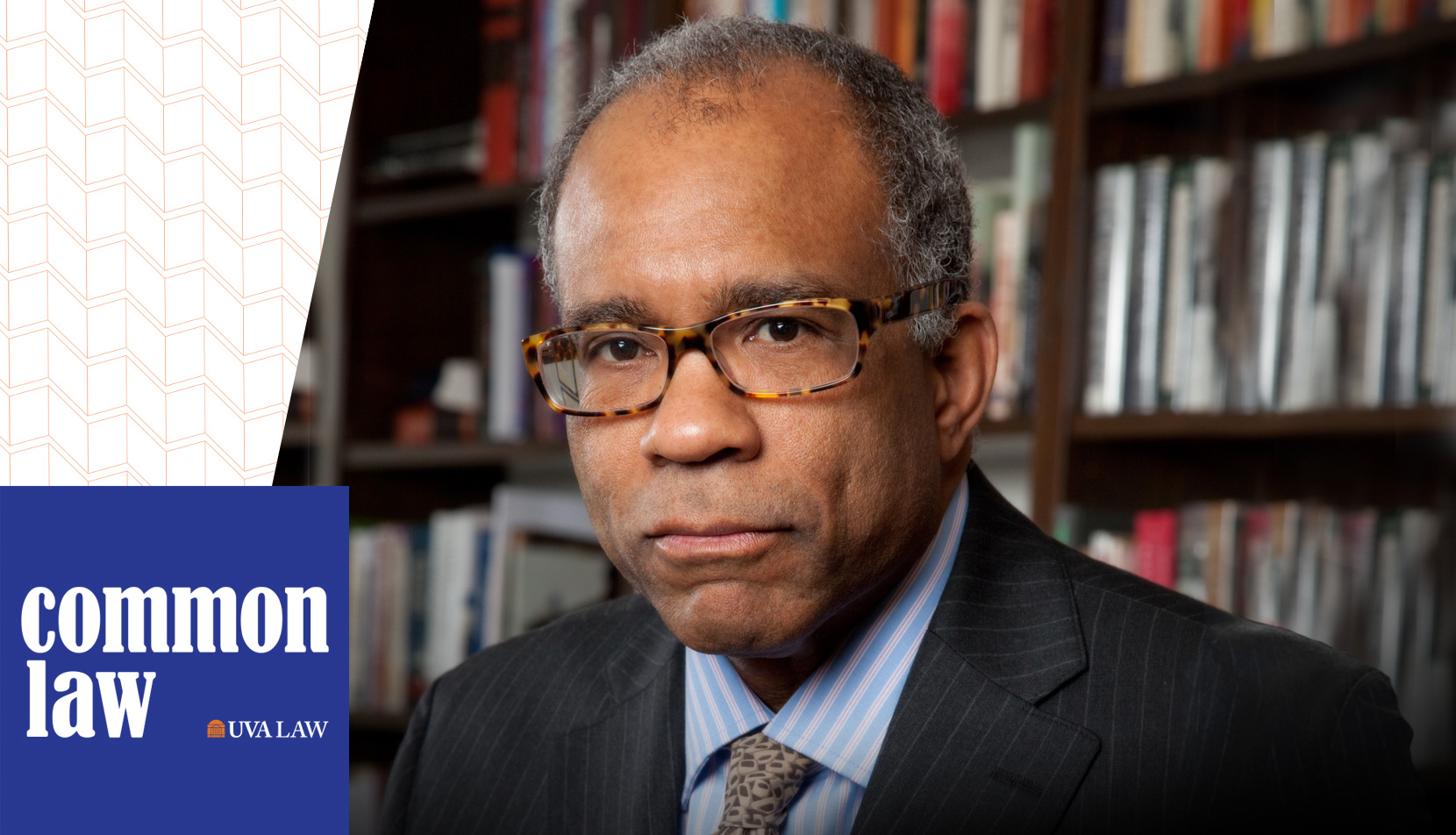 The "common law" starts with the exploration of the "promised land" on the run
[ad_1]
"Common Law" kicked off its third season Tuesday with a look at visions of a "promised land" on race with Harvard law professor Randall Kennedy. Sponsored by the University of Virginia Law School and hosted by Dean Risa Goluboff and Associate Dean Leslie Kendrick '06, the podcast explores "Law and Fairness" this spring.
"Promised Land" refers to the speech popularly known as "I Have Been On Top of the Mountain", delivered by Martin Luther King Jr. on the last night of his life. He also references one of Kennedy's essays, "Racial Promised Lands?" Which he presented at the faculty's national workshop series hosted by UVA Law last summer. The essay is part of Kennedy's book "Say It Loud … And Other Essays on Race, Law, History and Culture," forthcoming in the fall.
In the essay, Kennedy discusses not only the views of black activists fighting for equality, but also white supremacists who have sought to deny it.
"I mean, the United States of America has been, and still is to a large extent, a pigmentocracy," Kennedy said in the episode. "So if you are trying to understand race relations and race relations law, it seems to me that you have to take into account people who were openly, openly, shameless, proudly white supremacists. "
Kennedy is Professor Michael R. Klein at Harvard Law School and an expert in racial justice. He is the author of the books "Race, Crime, and the Law", "Sellout: The Politics of Racial Betrayal" and "The Persistence of the Color Line: Racial Politics and the Obama Chairman".
During the show, Kennedy, Goluboff, and Kendrick examine the views of various historical figures on the "Promised Land," how the law has shaped fairness, and how current issues such as last summer's protests after the death of George Floyd and others influence the debate.
"The law has been on the side of oppression – that's right," Kennedy says. "On the other hand, the law has also been on the side of liberation. And that's why I tell law students that they have a strategic and an important role to play in all of this.
While the themes of the first two seasons were temporal – the first focused on "The Future of Law" and the second on "When the Law Changed the World" – this season examines time and a variety of legal issues, focusing on "The Future of Law". asking what equity means and examining how it interacts with law.
"Common Law" is available on Apple Podcasts, Stitcher, YouTube, Spotify, and other popular places where you can listen to podcasts. The show is produced by Emily Richardson-Lorente.
You can follow the show on CommonLawPodcast.com or Twitter at @CommonLawUVA.

[ad_2]