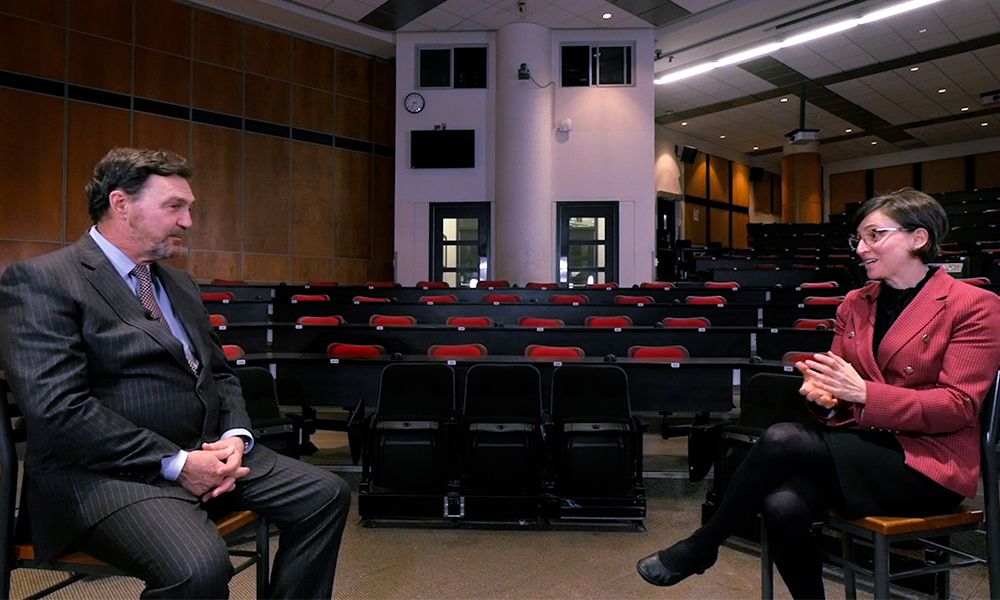 University of Ottawa Civil Law Launches Video Storytelling Project
[ad_1]
Trépanier, who also has a background in filmmaking, reviewed some of the work he was doing at Justice Canada, "trying to promote the use of audiovisuals for knowledge mobilization and the concept of visual advocacy in law." , and pitched the idea of ​​a visual advocacy program to Marie-Ève ​​Sylvestre, Dean of the Ottawa Faculty of Law, Civil Law Section, and the Deputy Minister of Justice. The idea was to create a platform that would host content, "not only for knowledge mobilization, but also for legal awareness".
The idea was accepted and Trépanier was sent to the Faculty of Justice Canada to direct the project for two years, as filmmaker in residence.
Lawyers and lawyers must learn to "write and read in pictures", he says, and "to go beyond our textbooks, our case law and our documents. There is a gap there ", especially as the younger generations use more visuals and video, which can also be more accessible to the public. Chief Justice Richard Wagner has also identified public accessibility of legal information as a priority, he notes.
Jurivision's 'visual posts' cover several legal themes, including courts, criminal, labor and family law, and four 'visual genres': JuriExperiences, or paths to law, to inspire law students (the Chief Justice of Canada also discussed his own legal career and his studies at the University of Ottawa; JuriKnowledge; JuryMetho, on research in law; and JuriDocs, which takes a researcher into the field and shows how research has an impact A JuriDoc on food law is in the works, with the researcher and the film crew having already visited a farm, and three more are planned.
Other visual articles created so far include Professor Mariève Lacroix who explains how engagement in comparative law can help researchers gain new perspectives; and Professor Eva Ottawa, member of the Atikamekw Nehirowisiw Nation, explaining her work on the traditions and customs that form the basis of her nation's legal order. A collaborative effort with the University of Ottawa's Public Law Center is also examining legal responses to COVID-19.
[ad_2]